howdy!! i'm oddie, but you'll probably notice that i sometimes go by eliwood here on neocities.
Who's Behind All This?
✶ i am! my name's oddie, and i'm a 19 year old girl who does museum work, specifically with ancient life (email me for dinosaur facts!!). i'm majoring in anthropology! i'm really into cosplay and anime, and i like experimenting with fashion. i'm bisexual, and i have the coolest girlfriend ever!! her name is bon and i love her to bits. i am a big armin fan. my favorite foods are butter chicken, Cupbop, and various soups. ✶
The Ultimate Jack of All Trades
i have made it my personal mission in life to become the ultimate jack of all trades. i want to be the guy people are referring to when they say "i know a guy".

here are some of the interesting skills i have picked up:

drawing ✶ coding ✶ box truck driving ✶ video editing ✶ utv/atv/golf cart handling ✶ marksmanship ✶ bulletin board design ✶ place setting etiquette ✶ napkin folding ✶ wig styling ✶ puppet making ✶ exotic butterfly identification ✶ tap dancing ✶ inquiry-based education ✶ milkshake making ✶ pixel art ✶ convention paneling ✶ cake decoration ✶ magic trick performance and showmanship ✶ button making ✶ goat handling ✶ creative writing ✶ tree trimming ✶ geode hunting

what i am working on next:
becoming a drag king | getting my herpatology collection license | furniture assembly | fursuit making | painting a room | self-confidence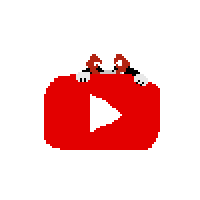 Donate to me on Ko-Fi, if you feel so inclined!
Currents:

Watching:
✶Spy x Family
✶Hunter x Hunter


Playing:
✶Sonic Mania
✶Pokémon Platinum
✶Animal Crossing: New Leaf
✶LSD: Dream Emulator
✶Fire Emblem: Three Houses

Favorites:

Games:
✶Fire Emblem (Awakening, SOV)
✶Breath of the Wild
✶Pokémon: Soul Silver
✶Splatoon
✶New Leaf


Shows:
✶Attack on Titan
✶Demon Slayer
✶Toilet Bound Hanako-kun
✶Puella Magi Madoka Magica



Movies:
✶Whisper of the Heart
✶Rango
✶Kiki's Delivery Service
✶Star Wars (original and prequel trilogies)



Characters:














Frequently Asked Questions
(if people asked me questions)

Q: Why "Dewside"?
A: It was the name of my now non-existant New Horizons island. Now, I just like it as a title, like Dewside Studios. Rest in peace, Dewside Island.

Q: Why "Eligood"??
A: It's just a pun off "Eliwood", nothing more.

Q: Do you do art trades?
A: Yeah! Ask me about them on my profile or at eligoodfansite@gmail.com

Q: Do you have any social medias?
A: Yes. They're secret unless we're friends, though.


This website was created on November 18, 2020.