howdy!! i'm known as eliwood here on neocities, but as oddie in a lot of other places.
Fast Facts:
✶19
✶


✶cosplayer!!!
✶i run eligood
✶lowkey a furry
✶kimetsu no yaiba owns my soul
✶i was raised on nintendo
✶i draw a lot
✶my favorite pokémon is slowpoke
✶aspiring fashion icon
✶jiji enthusiast
✶bisexual
✶FEBFEM (female-exclusive bisexual female)
✶hopeless romantic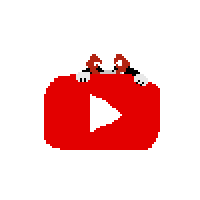 Donate to me on Ko-Fi, if you feel so inclined!
Currents:

Watching:
✶Spy x Family
✶Hunter x Hunter


Playing:
✶Sonic Mania
✶Pokémon Platinum
✶Animal Crossing: New Leaf
✶LSD: Dream Emulator
✶Fire Emblem: Three Houses

Favorites:

Games:
✶Fire Emblem (Awakening, SOV)
✶Breath of the Wild
✶Pokémon: Soul Silver
✶Splatoon
✶New Leaf


Shows:
✶Attack on Titan
✶Demon Slayer
✶Toilet Bound Hanako-kun
✶Puella Magi Madoka Magica



Movies:
✶Whisper of the Heart
✶Rango
✶Kiki's Delivery Service
✶Star Wars (original and prequel trilogies)



Characters:














Frequently Asked Questions
(if people asked me questions)

Q: Why "Dewside"?
A: It was the name of my now non-existant New Horizons island. Now, I just like it as a title, like Dewside Studios. Rest in peace, Dewside Island.

Q: Why "Eligood"??
A: It's just a pun off "Eliwood", nothing more.

Q: Do you do art trades?
A: Yeah! Ask me about them on my profile or at eligoodfansite@gmail.com

Q: Do you have any social medias?
A: Yes. They're secret unless we're friends, though.


This website was created on November 18, 2020.