Welcome to Dewside
Awards
Free Awards for Your Site
See an award that fits you or your website? Save it, add it to your awards page, and link back here.

Vape-Free Award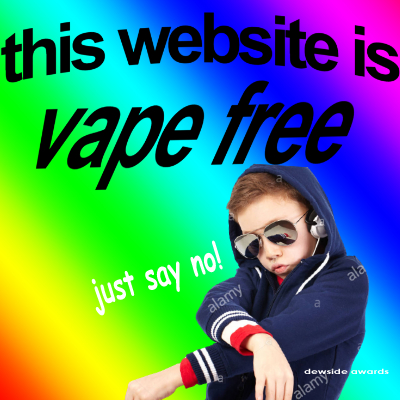 Is your website vape-free? Take this badge of honor, soldier.

Neutron Style Award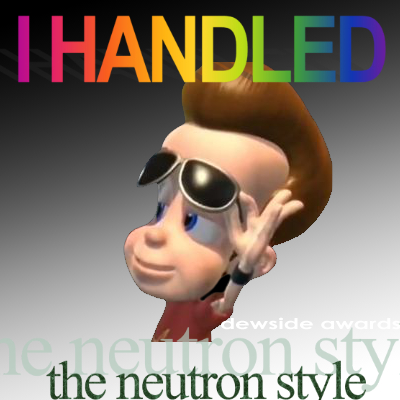 Looks like he COULD handle the Neutron Style.

Legolas Affinity Award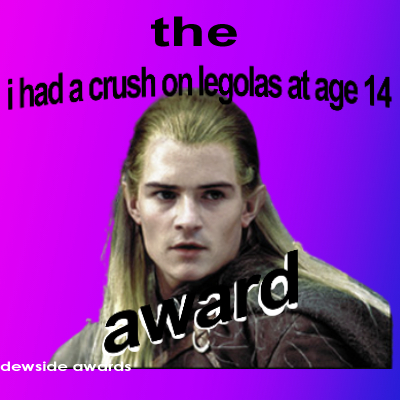 We've all been there (unless you were born before 1987).

Impa Simp Certificate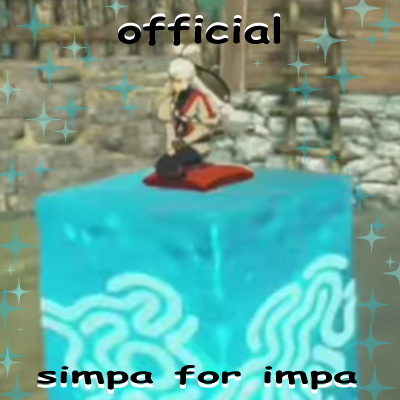 You're already doing it-- why not get certified?

reCAPTCHA Authenticated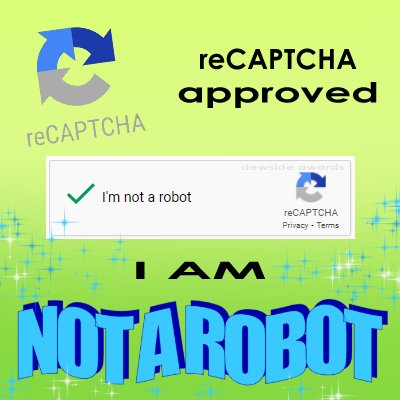 reCAPTCHA is such a reassuring tool in those times where you start to wonder if the robot revolution has already begun its undermining of humanity


The Dewies
The Dewies: the official Dewside Approved awards ceremony. Sort of like a modern version of the Oscars, or the Dundies. Think your website is up to snuff? Throw it in to the RING OF FIRE and test its strength and resilience during moderate combat.
*the dewies are a completely subjective event. dewside/eliwood is not responsible for the compensation, monetary or otherwise, of bodily damage/injury obtained within the dewies.


Dewie Awards:
Unique, Fresh, Fantastic: Does your website spark something within me? Find out here! This Award is reserved for sites that I find unique, refreshing, or neat, especially in layout.
Rabbit Hole Award: An Award for sites with a buttload of content, especially original or fun-to-sift-through content. Art, writing, meme posting- anything goes, as long as I enjoyed seeing a ton of it.
Party Like It's 1999: Think what I was going for with Eligood, here. This Award is for sites that emulate the amature charm of the early web.
Makes You Go "Awwwww": A completely subjective Award for sites that I find cute.
Cringe Comp: Despite the mean name, this is an Award of endearment. Are you a furry? Super into Sonic the Hedgehog? Devoted to cataloging My Little Pony toys? I love it. Take this badge of honor.
New Kid on the Block: Just starting out? Apply for this award to make me look at your website. A sort of "you showed up!" recognition.

RULES:
-No NSFW sites.
-Your site has to have a decent amount of content for me to look at/read.
-Go ahead and apply for more than one Award at once!
-Original websites only- no social medias!
-Link to Dewside on your Awards page when you put up your award!

Apply here!
Dewside's Awards